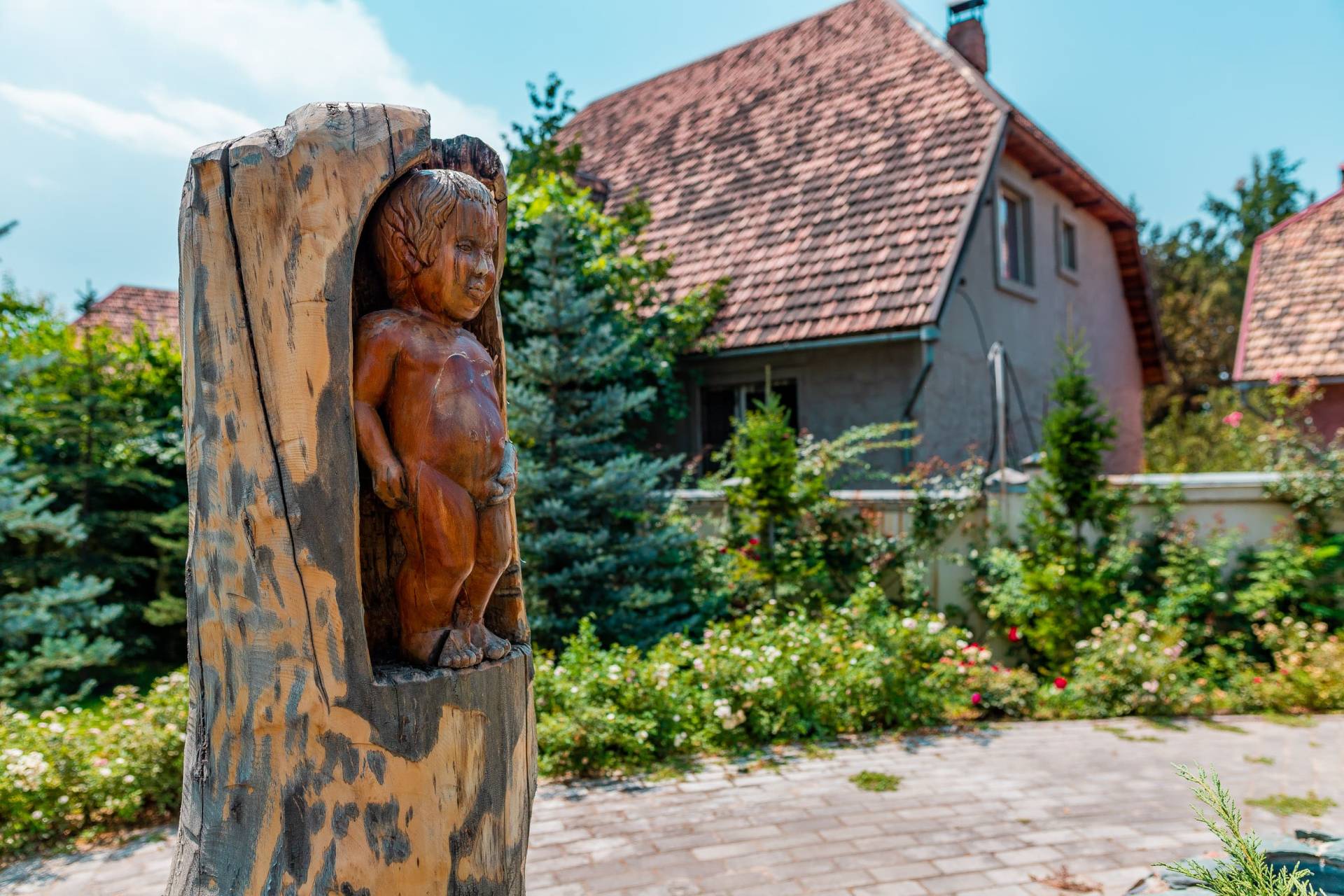 Beautiful
The «Golden Dragon Villa» Hotel is a cozy hotel located in the western part of Bishkek, 27 kilometers from Manas International Airport and a 15-minute walk from the city center. The complex includes European-standard apartments, an ethnic-style premium suite, a Finnish sauna, Turkish hamams, a conference room with an extensive sound and demonstration foundation, a barbecue area with a bank room, and a chic, well-groomed 2-hectare area.
Original
Hotel «Golden Dragon Villa» is part of the guest complex "Golden Dragon" and offers a full range of services for high-level events. This is a unique place where you will meet picturesque nature, clean air and a magnificent variety of well-appointed rooms of the complex with complete freedom from the bustle of the city. There is an ideal atmosphere for relaxation and creativity, as well as business meetings.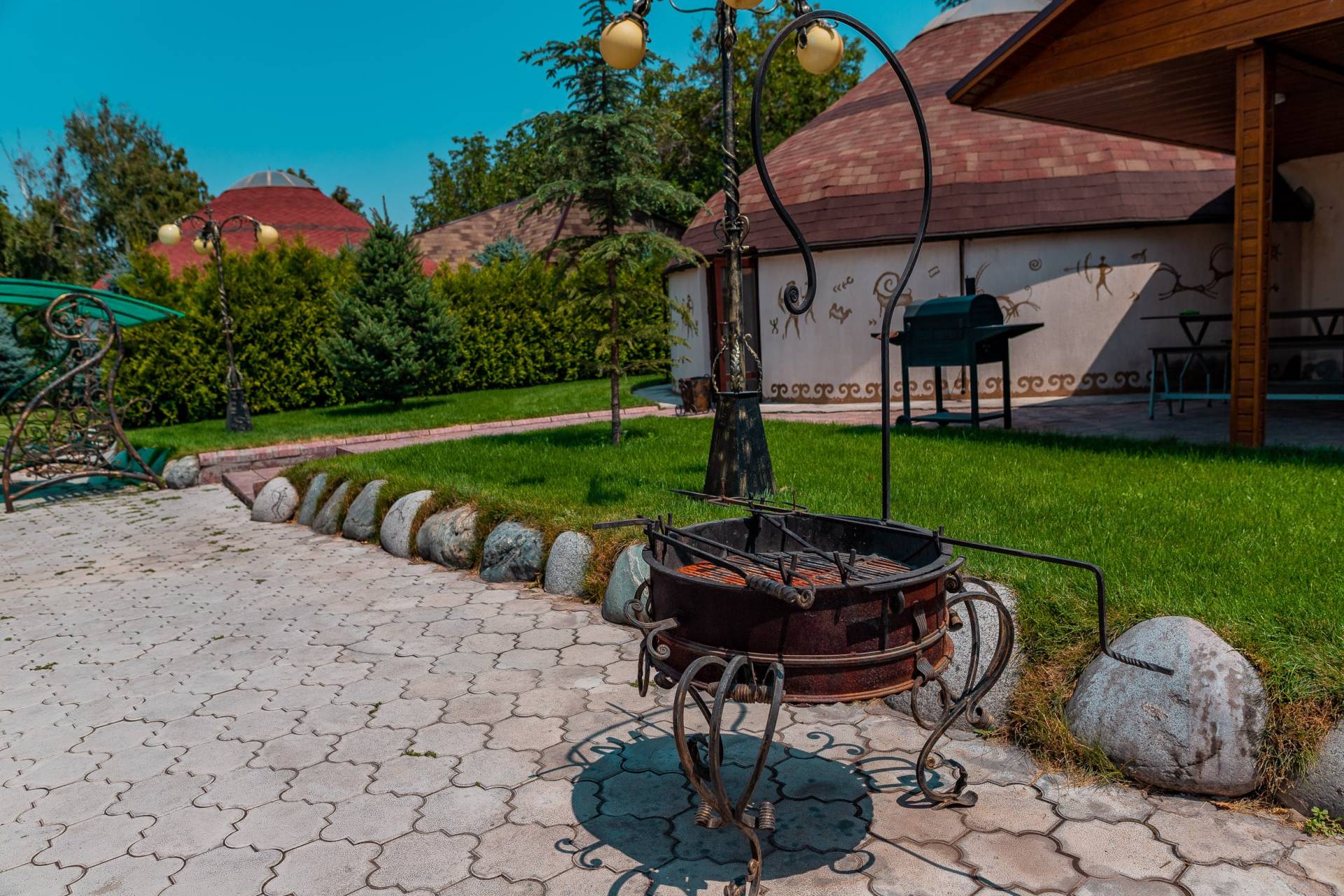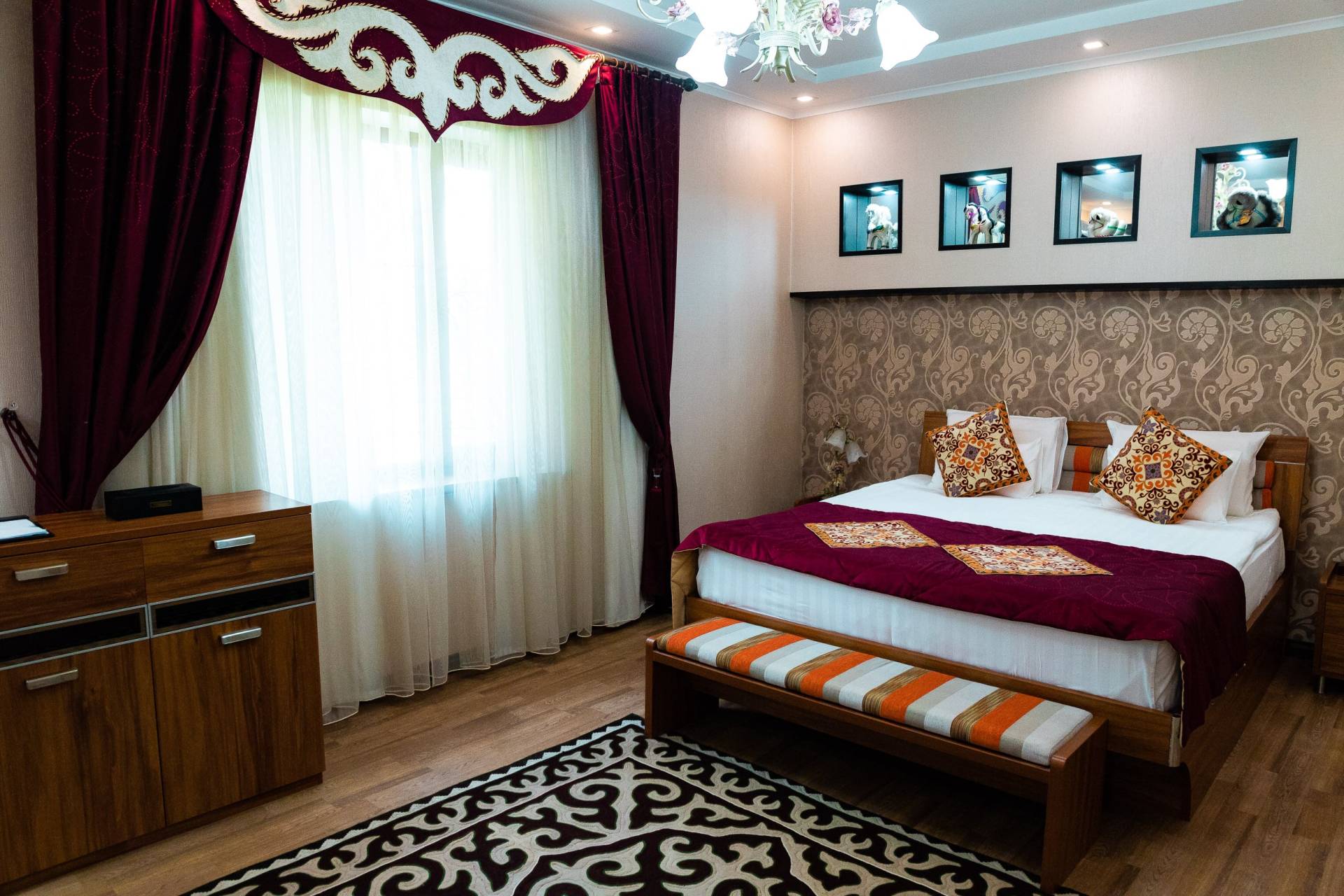 Comfortable
The modern hotel of the European standard «Golden Dragon Villa Hotel» offers its guests 18 rooms of comfort and standard category. On the ground floor there are double rooms with a Finnish sauna and rooms with private parking. Each room is equipped with a double bed, shower, wardrobe, refrigerator, TV, high-speed Internet access (Wi-Fi), air conditioning, telephone, two armchairs, coffee table. For your convenience, each room has a hairdryer, clean towels, bathrobes and toiletries.